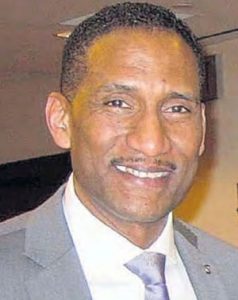 Founder of Genesis Compliance Consultancy has extensive experience with the design and execution of private sector enterprise wide, and public administration policy documentations and guidelines. This includes the update and improvement of existing policy and procedures documents, and the enhancement of enterprise-wide risk programs, procedures, metrics and analytics through continuous interpretation of national (and international) regulatory standards. This also includes the organization of workshops for business lines and public administration senior management and front line staff to raise awareness on having adequate controls to improve compliance performance and mitigate diverse risks.
As a manager in the Risk and Compliance area of the US-Canada based consultancy group PROTIVITI he held co- responsibility for large North American financial institution's remediation and CDD look backs. Russell also spent 5 years working for one of the largest Canadian banks as Senior Manager AML Compliance and Senior Manager Financial Intelligence Unit, and was also a Senior Officer with the Egmont Group of Financial Intelligence Units Secretariat. The Egmont Group Secretariat is the global organization connecting more than 155 national financial intelligence units (FIUs) in the area of money laundering and the financing of terrorism investigations.
Previously he also spent 6 years with the Caribbean Financial Action Task Force (CFATF) as Senior Advisor and the Deputy Executive Director of this Caribbean FATF Style Regional Body. He was responsible in this position for anti money laundering mutual evaluation exercises in the Caribbean and Central American jurisdictions. His experience furthermore comprises functioning as Director and Secretary General of Ministries of Justice in Dutch Caribbean jurisdictions.
He earned a bachelor degree in Policing and Public Security, and a Civil Law degree in the Netherlands. He also holds a master degree in Public Administration with concentration in International affairs from the Carleton University in Ottawa. He loves going to the gym whenever possible, is married and has two daughters.